Rivers and Bluffs Animal Shelter recently held a "Love My Pet" story contest as part of Nelson True Value Annual Pet Expo. The best story was selected by Rivers and Bluffs volunteers. Following is Emma Asleson's winning story. Se won a true Value gift certificate and a Rivers and Bluffs T-Shirt.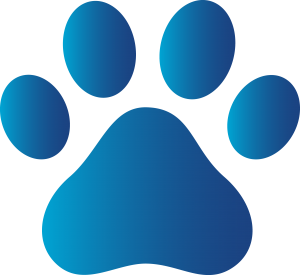 My dog Samm is as human as a pet can get. I did not choose him. When I saw him, a woman was holding him and he was shaking. She Said, Let's see how he likes you." She handed him to me and he immediately stopped shaking and licked my face all over, and I swear he smiled. I know he did.
He has many talents. When he needs to go potty he rings a bell tied to the basement door and when I hear it I let him out.
When he was a pup I carried him down the basement steps and took him outside. But, always rang the bell before I opened the door to the basement. In no time he rang the bell to let me know he had to relieve himself.
"When we have guests they can hardly believe it. We also have to spell some words like "walk, cheese, bye, cat, eat, ride" and many more. OK, he is spoiled. At night he likes to go under the covers, but is timid about waking me up so he takes his paw and taps me on the shoulder. I pick up the corner of the blanket as he goes down to my feet and Hops down.
"If I am awake and ignore him, just for fun, he taps a little harder until he gets his way
"One day on Main Street my car suddenly shifted into neutral. Yes, Samm did it. He now has doggie seat and is very happy. He gives his all. I am the focus of his love, faith and trust. It is the best deal I ever made."